Recycled Spandex
Sustainable Is Possible
Save the Resources
By collecting spandex waste from the manufacturing process, 4,200 tons of recycled spandex are reborn yearly instead of going into landfills.
The Recycling Process
The more waste spandex recycled, the fewer resources consumed.
100% wasted spandex is used during the production process for our recycled spandex yarn.

Global Recycle Standard Certified
Love the world we live in by recycling.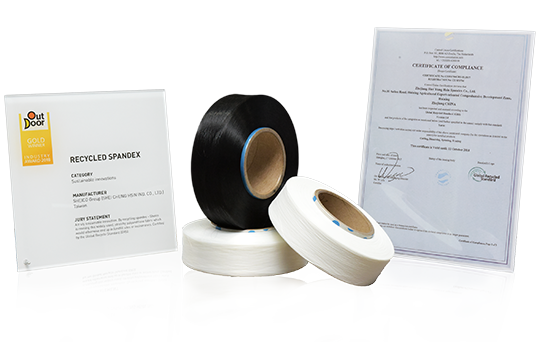 The recycled spandex is backed by Global Recycle Standard (GRS) certification and loved by the Outdoor sustainability award.
Custom Made
Being a vertical integrated company with strong R&D capabilities, we are able to design and build according to individual specifications. Contact us to experience the customize development process.